Posted on January 19, 2017 by
Admin@aplustut
Comments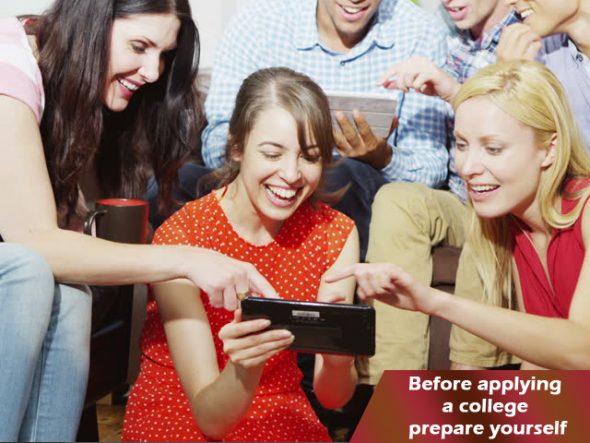 ---
All students looking forward to attending college have likely been preparing for college for years. But, what are the necessary steps for students looking to get in to the college of their dreams?
At A Plus Tutor USA, we frequently help students and parents looking for resources to help prepare for college. Whether it's private tutoring for troublesome subjects, test prep, or interview prep, our friendly staff and tutors have a few tricks up their sleeves to help.
4 recommendations for students who are preparing for and applying to college.
Take Honors/AP Courses. Students should consult with their advisers and see about taking Honors and/or AP section courses when possible. These courses help to prepare students for college-level work and makes them aware of potential expectations. This in turn shows admissions committees that students are dedicated, work hard, and don't shy away from a challenge. Another bonus is taking AP classes and scoring 4's or 5's on the exams can make students eligible for testing out of similar subjects for college credit!
Get Involved in Extracurricular Activities. Whether it is theater, sports, or other academic clubs, try and be involved in as many extracurricular activities as possible. College admissions are super competitive, and so many applicants have a good GPA and test scores. Students looking to set themselves apart from the crowd have a few additional bullet points on their applications.
Utilize Test Preparation Resources. Here's where private tutoring and test prep comes in handy. It would be a shame if a college admission decision came down to a standardized test score and a student misses the mark. On test day, students who have studied and received helpful and practical advice are more likely to do well.
Apply Early. Many colleges and scholarship associations have early action periods for students looking for decisions sooner. Also, applying to multiple schools earlier than the other students can have benefits such as priority consideration. Then, instead of worrying about whether they're accepted, students could potentially choose from a handful of institutions!
College application time can be an intimidating time in a young adult's life, but there's no reason to face the journey alone! Connect with our friendly and professional staff at A Plus  Tutor USA for guidance and direction during the process!
---